Dear Friends,

I've seen signs of resurrection all over Little Rock this week.

In the midst of the destruction and devastation, there have been signs of hope. Signs of caring. Signs of compassion. Signs of love for neighbors you don't know.

I remember standing in front of Matt and Jen Gurney's home last Friday afternoon, just a few hours after the tornado had done its damage. It was, for all of us, surreal. In less than 60 seconds, massive old oak trees had been yanked from the ground and were strewn throughout the neighborhood. It had taken just a few seconds for a huge tree to flatten two automobiles. Their neighbor looked at their upside down lawnmower and wondered what had happened to the shed that had been housing the mower just a few minutes ago. Just down the street there were sections of houses completely gone. Neighbors stood in the street surveying the debris, and in the midst of their shock, trying to figure out what to do next.

The scene in front of the Gurneys house, where I was, was being played out in dozens of locations throughout the city. And at the same time, in each of those dozens of locations, the most commonly heard noise was the buzz of chainsaws. Without leadership or any kind of coordinated effort, I watched as strangers in pickup trucks arrived with fuel and water and more saws. Everyone walked straight to the trees that were blocking roadways or leaning against the side of a house and they begin to take the trees apart, limb by limb, to clear a roadway or make a dangerous setting safer.

By the next day, parking lots were beginning to fill up with grills and food trucks. At Jess's Chicken on Rodney Parham, where the power was out, the employees had set up grills and were cooking hot dogs for anyone who needed something. Smiling people were handing out bottles of water to anyone in need. Whatever else had been on the calendar for that day was now cancelled. It was time to roll up sleeves and help our neighbors.

All of it seemed to be happening spontaneously. No one was in charge of the efforts. People simply took it on themselves to find a way to love and serve others. A pastor friend of mine from Austin texted me to tell me that one of his church members was headed our way with a group called Mercy Chefs. They were setting up shop at New Life Church in Maumelle to provide meals for anyone who needed a meal. Another pastor friend from Tennessee texted to tell me about a team coming from their church as a part of Hopeforce International. If we had anyone who needed anything done to their house, he could put me in touch.

And close to home, I've watched as so many of you have found tangible, sacrificial ways to serve those in our own church who were affected by the tornado. Money, time, loaner cars, hospitality, all offered generously. So many of you showing up to serve however you can. So many of you who have said "if there is anything anyone needs, please let me know."

I found myself thinking this week maybe we need a few more tornados. Obviously, no one wants the property damage or the disruption and displacement so many have experienced this week. But it seems like in the aftermath of a tragedy like we've experienced, more than building walls come down. Political or cultural barriers are removed. A catastrophe has a way of reminding us that the most important issues in life are bigger than most of the things we argue about on social media. People who wouldn't speak to someone because he or she voted for a different candidate all of a sudden are asking that same neighbor "how can I help?"

I remembered this week how my mom used to talk about growing up during the depression or what life was like for us as a nation during World War II. People pulled together instead of pushing away from one another.

I caught a glimpse of that this week in Little Rock in the aftermath of the tornado. I expect it will fade over time. But in a lot of ways, it's been nice to see people caring more about their neighbors and less about their ideology or their tribal alliances.

I referred to what I've been seeing this week as signs of resurrection. I don't want to be misunderstood. The resurrection of Jesus from death to life is an historical, unrepeatable event. I don't mean to trivialize the most significant occurrence in all of human history by suggesting that it's central purpose was to inspire us to be kind to our neighbors in need.

But what looked very dark and devastating on a Friday so many centuries ago turned out to be the greatest source of blessing and grace the world had ever seen. Faith that had been lost as Jesus hung and died was now restored. Hopes that had been crushed were reborn. Out of the crushing ruin of Good Friday came the startling, unexpected victory of Easter Sunday.

I'm praying that in the midst of the devastation left by the tornado, we will continue to see signs of hope and faith and love. And I'm praying the kindness and generosity and sacrifice that have all been so present in the days following the tornado will linger long in each of our hearts.



In light of all that has happened in our city this week, there is maybe no better time for us to come together to worship and celebrate the resurrection of Jesus.

We begin on Friday at 7:00 pm thinking again and remembering the suffering of Jesus as He willingly gave Himself for us.

Then on Saturday at 2:00, we'll gather for songs and fun and easter eggs at our Resurrection Rally for our kids.


And Sunday morning at 10:00 am, we'll sing and pray and rejoice as we come together for corporate worship, focusing on the empty tomb and the risen Savior.

All three events are great opportunities for you to reach out and invite a neighbor or a friend.



If you're between the ages of 18-30, we hope you'll come to a get together for young adults that is happening this coming Tuesday night, April 11, at 7:00 at church. The meeting is to talk about an ongoing time for young adults to meet to talk about life, culture, the Bible and how to live out our faith in a complex and sometimes confusing culture.

If you're part of this demo, be there! And if you have any questions, send them to Pat Howell (he's not part of the demo, but he's helping to head up this event). pathowell@mac.com.



Ladies, two things for you to take note of.

First, the third spring women's Bible study will begin in two weeks. It's a three week study in the book of Malachi.
You can sign up for the Monday evening study or the Tuesday afternoon study. But you need to sign up to let us know you plan to be part of the group. Click here for more information or to sign up.

And second, on Saturday morning, April 22, you're invited to our Spring Women's Gathering from 10:00 am – 11:30 am at the church. Food, fellowship and fun.

The event is free, but we need to know you're coming. Click here to sign up.



Moms and Dads. Don't forget that your students have a game night coming up next week.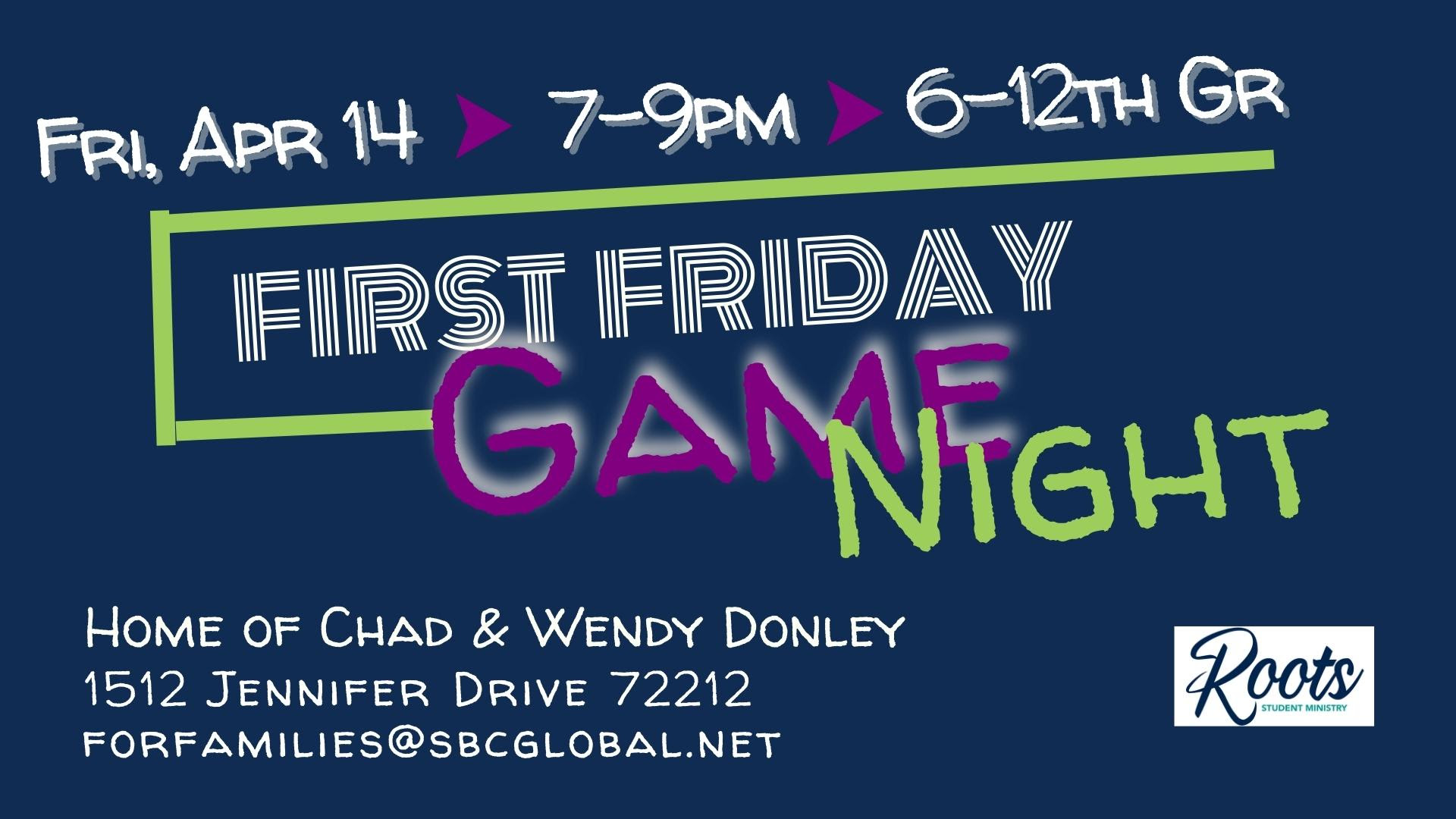 In an effort to keep you informed about our church finances, we're providing information about giving and expenses at the end of each month.

March giving: $31,295
March operating expenses: $32,192

Year to date giving: $87,650
Year to date operating expenses: $116,676

Cash on hand: $163,268


As always, we are grateful for your generous giving and your support of our church. If you have any questions about our finances, please reach out to me or to Tim Friesen.



The scene at Jesus' tomb on the first day of the week following his crucifixion made no sense to those who were arrived and found the stone had been rolled away. They were confused. Frightened. Not sure what to make of what they found – or didn't find – when they arrived at the tomb. We'll look at John's account of the resurrection of Jesus this Sunday.


See you in church.

Soli Deo Gloria!
Pastor Bob