Dear Friends,
 
You recognize a false dichotomy when you see one, right? 
 
I'll give you an example.  "Which does God care more about in our lives:  Our knowledge and understanding of Him (theology) or how we live our lives and love others (orthopraxy)?"
 
If you ask the average person today to pick A or B, most people will tell you that how we live our lives is higher on God's priority list than whether we have our doctrinal ducks in a row.  Even the way in which I articulated the options there (how you live your life vs. having your doctrinal ducks in a row) is a rhetorical maneuver designed to elevate the value of one option over the value of another.
 
The truth is, God cares about both what we believe and how we live our lives.  If you doubt that, take 10 minutes and read through 1 John.  Both matter a lot.
 
Here is how Charles Spurgeon makes the point:
 
"The two most important things in our holy religion are the life of faith and the walk of faith… You will never find true faith unattended by true godliness; on the other hand, you will never discover a truly holy life which has not for its root a living faith upon the righteousness of Christ. Woe unto those who seek after the one without the other! 
 
"There are some who cultivate faith and forget holiness; these may be very high in orthodoxy, but they shall be very deep in condemnation, for they hold the truth in unrighteousness; and there are others who have strained after holiness of life, but have denied the faith, like the Pharisees of old, of whom the Master said, they were 'whitewashed sepulchres.'
 
"We must have faith, for this is the foundation; we must have holiness of life, for this is the superstructure. Of what service is the mere foundation of a building to a man in the day of tempest? Can he hide himself therein? He wants a house to cover him, as well as a foundation for that house. Even so we need the superstructure of spiritual life if we would have comfort in the day of doubt. But seek not a holy life without faith, for that would be to erect a house which can afford no permanent shelter, because it has no foundation on a rock.
 
"Let faith and life be put together, and, like the two abutments of an arch, they will make our piety enduring. Like light and heat streaming from the same sun, they are alike full of blessing. Like the two pillars of the temple, they are for glory and for beauty. They are two streams from the fountain of grace; two lamps lit with holy fire; two olive trees watered by heavenly care. O Lord, give us this day life within, and it will reveal itself without to thy glory."
 
He's right, of course.  And his observations should cause us to do some self-examination.  Most of us are prone to leaning in one spiritual direction or another.  We either lean in the direction of pursuing knowledge and understanding of God and the Bible, or we lean toward cultivating a life of piety and godliness and holiness.  Using Spurgeon's metaphor, we either focus our energy and efforts on having a strong foundation or keeping up the appearance of the superstructure. 
 
By identifying which of the two pillars you are most likely to gravitate toward, you are at the same time identifying which of the two is more likely to buckle.  Do you need to grow more in your knowledge and understanding of God, His word and His ways?  Or do you need to be spending more time with spiritual disciplines that can help you grow in godliness and holiness and defeat persistent sin patterns in your life?
 
Paul tells the Galatians that they are to live by the Spirit and walk by the Spirit (Galatians 5:25).  And Peter ends his second epistle with a charge to his readers to "grow in the grace and knowledge of our Lord and Savior Jesus Christ" (2 Peter 3:18).
 
Don't fall victim to a false dichotomy.  Theology and holiness must walk together, side by side.


 
Our Awana ministry got off to a great start this evening, with lots of kids excited about memorizing scripture and learning more about Jesus.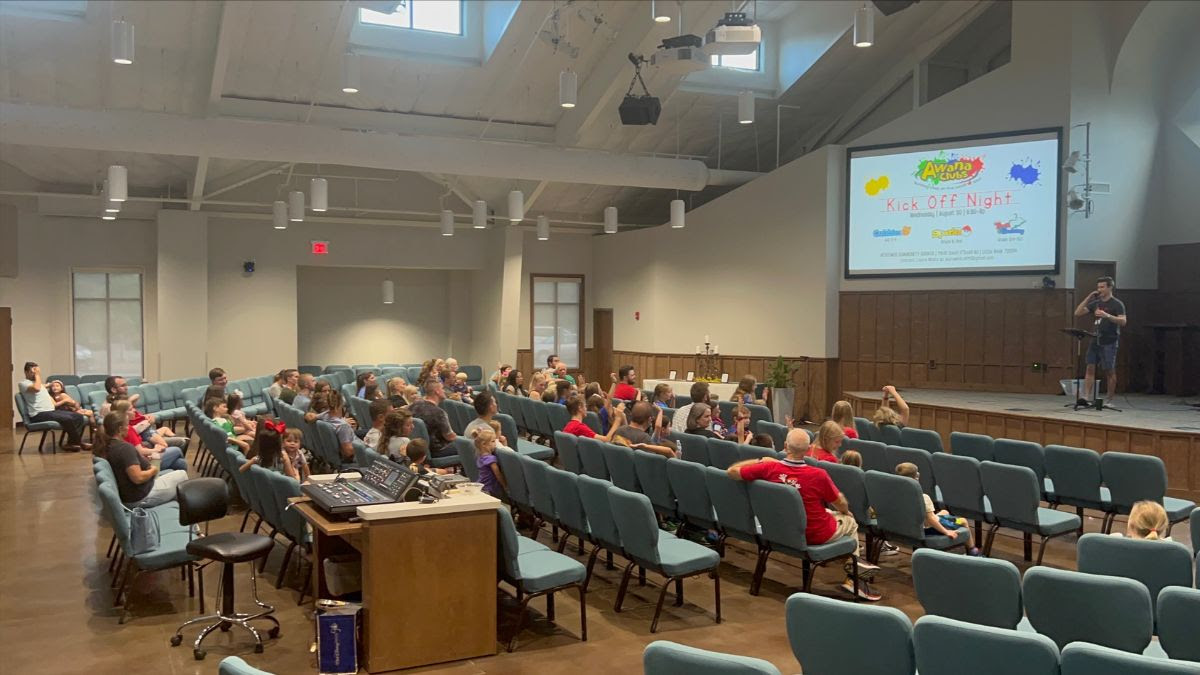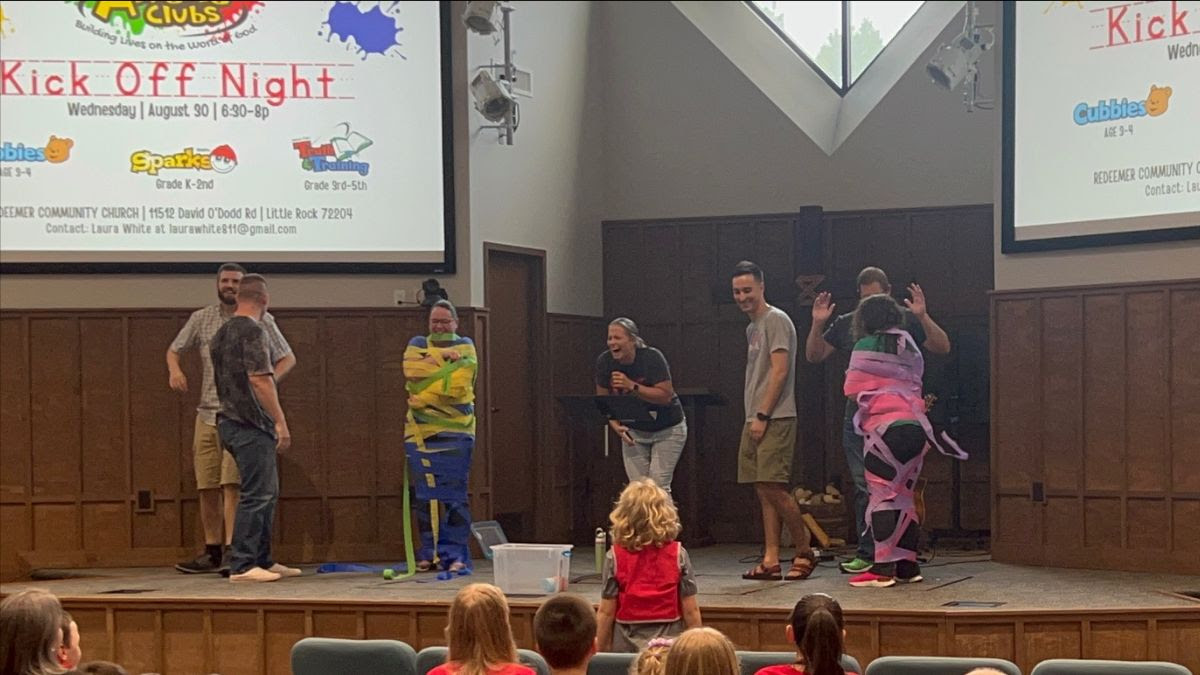 Please continue to pray for the Awana program and for our leaders!
 
 
 
With the unofficial end of summer happening this weekend, we have a lot happening at church in the next few weeks.  You ready?
 
First, student.  Friday Night Game Nights are back! 
 




Next, the end of summer means it's time for Redeemer Small Groups to get cranked up again.
 
Being part of a small group is the best way for anyone to connect with others in church.  It's in small groups that we pray for one another, serve one another, encourage one another, challenge one another…  you get the idea.  It's a great way to drink in and pour out each week.
 
If you're not currently part of a small group, you have a standing invitation to check out any of our groups as a special guest.  Here's the group info.
 
  
 If you have any specific questions about the groups, contact Pastor Matt (mattgurney77@gmail.com) or reach out directly to any of the group leaders.
 
 
 
The second week of September is also the week when our Fall Women's Bible Study begins. 
 
 
  
You can join the Tuesday afternoon group or the Thursday evening group.  Click here for more information or to register for either group.
 


Meanwhile, our Men's First Tuesday gatherings will start on Tuesday, September 12.
 
 
  
Here's a look at the video series we'll be going through a series called Stepping Up:  A Call To Courageous Manhood.  Here's a look at the series:

https://redeemerlr.us2.list-manage.com/track/click?u=df57aea0670b59c32464d5bab&id=13301369f0&e=d71c31f79e
  
Dinner at 6:15.  The meeting starts at 7:00. 
 

 
If you've been visiting Redeemer and you're interested in learning more about what's involved in becoming a member at the church, we have just the thing for you.  Our fall New Member event is two weeks away.
 
 
   
Contact Matt Gurney if you have questions or would like to join us to explore more about membership.
 

 
Ladies, registration will open soon for the Fall Women's Retreat.  Space is limited, so make sure you 1) save the date and 2) click the link we'll send you as soon as registration opens.
 
 
 
 
 
When the prophet Isaiah wanted to encourage the weary people of God, he sought to comfort them by reminding them of two key attributes of God.  We'll see which two attributes he highlighted as we look at a passage from Isaiah 40 this Sunday.  
 
 
 

See you in church.
 
Soli Deo Gloria!
Pastor Bob