Dear Friends,
 
Imagine for a moment that today was November 16. 

And for the sake of this thought experiment, let's say it's a Saturday and you're shopping at Target.  Or Walmart.  You can choose.
 
You know what you'd be experiencing, right?  The store would be stuffed with more merchandise than normal.  There would be more customers than normal.  And you 'd see a whole lot more red and green and white than you typically see.   You might see something that would remind you that Thanksgiving is a few weeks away.  But aside from deep discounts on frozen turkeys, the overwhelming message would be that Christmas is just 39 days away.
 
As you walked up and down the aisles, you'd hear Bing Crosby and Mariah Carey serenading you.  Along with songs about snow and reindeer, you'd be hearing songs about shepherds and wise men and angels and God and sinners reconciled.  You'd hear people singing openly about Jesus. 
 
It happens like clockwork.  And apart from a handful of cranky types who wish they could live in a religion free world, most people would be smiling, caught up in the magic of the season.
 
Of course it's not November 16.  It March 4. 
 
And it's not 39 days until Christmas. 
 
It's 39 days until Easter.
 
The advent season and the Lenten season are two very different seasons, aren't they?
 
Retailers are a big part of the reason why.  Stores like Target and Walmart don't decorate and play Christmas music our of reverence for the birth of the Messiah.  Like the money changers in the Temple in Jerusalem during Passover, businesses have a profound interest in wanting us to celebrate Christmas big.
 
But those same businesses haven't found a way to cash in on Easter the way they do on Christmas.  In fact, there's more money spent on Valentines Day, Mother's Day and Back to School than we spend on Easter clothes or Easter baskets or Easter eggs. 
 
But we should not be taking our cues from retailers about what's important and what isn't.  Easter sneaks up on most people each year.  It shouldn't sneak up on us.  We should be finding ways to regularly, purposefully remind ourselves of the most significant event in all of human history – the triumphant, unexpected resurrection of Jesus.
 
Apart from seeing Peeps on the candy aisle at the grocery store, you won't get much help from retailers helping you prepare yourself for the annual celebration of the empty tomb.  It's on you to continue to refocus your heart and mind on what Jesus has done for us.
 
Here are a few resources that you can add to your daily time with the Lord to help you meditate on the significance of the Easter season.  The folks at Redeemer Presbyterian Church in New York have an on-line Lenten devotional.  You can download a free copy of John Piper's book Fifty Reasons Why Jesus Came To Die to read over the next few weeks.   The pastors and staff at University Reformed Church in East Lansing, MI put together a Lenten devotional a few years ago that's still available as a free download.
 
The Lenten season actually began a week ago.  But there's still plenty of time for us to engage.  We remember the resurrection each Sunday as we take communion together.  But a little more than six weeks from now, we'll come together on Good Friday to reflect on the glory of the cross.  And then on Sunday, we'll make the resurrection our central focus as we gather for worship.
 
Easter weekend will have a deeper impact in your life this year if you take time over the next several weeks preparing yourself.  However you choose to do it, be intentional to set your mind on the central message of the gospel – God's greatest gift to us in the death and resurrection of His Son.
 
  
Ladies – it's almost desert time!  Is there a friend or co-worker you could invite to join you this coming Tuesday?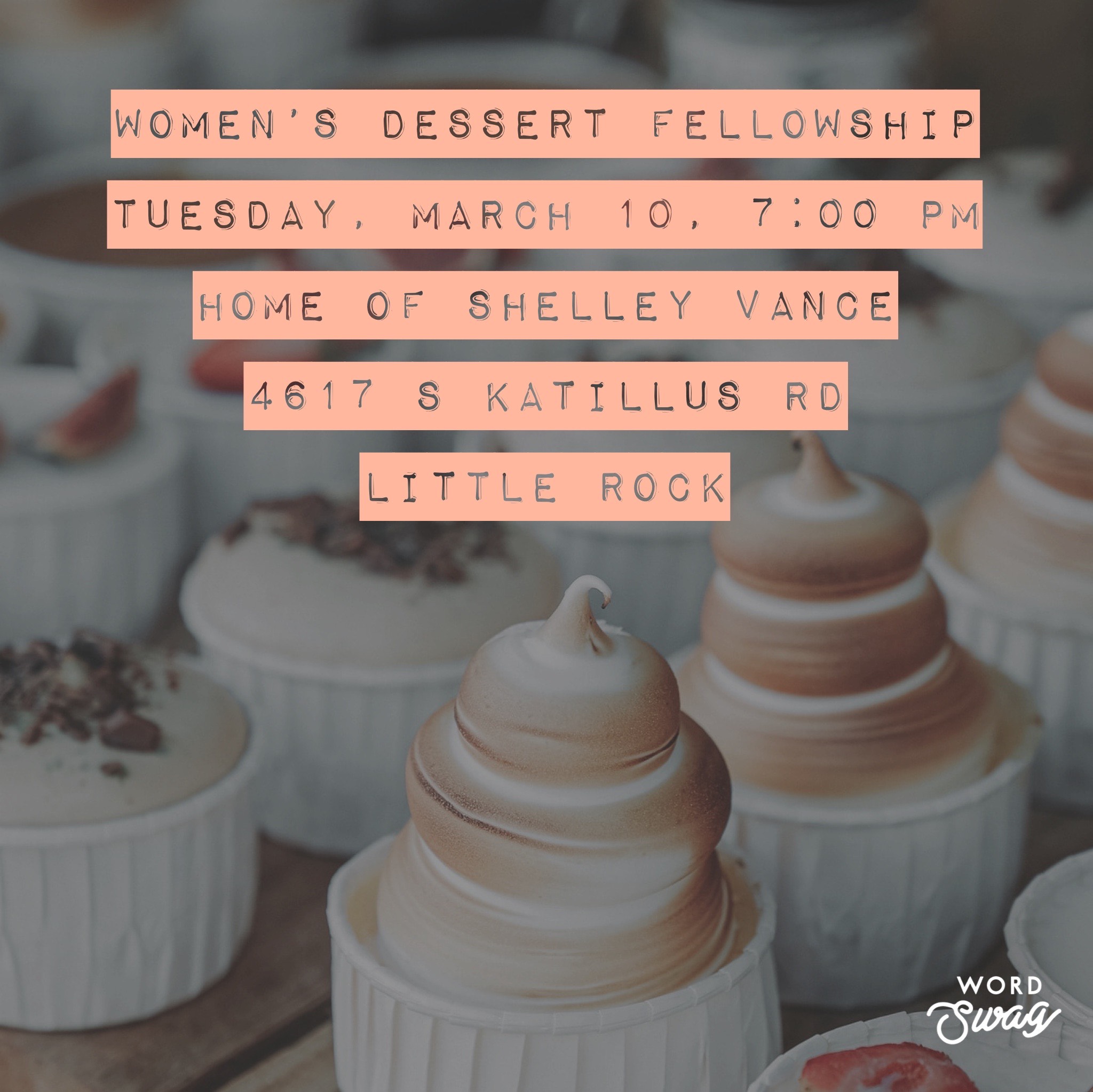 We're all planning to share a meal together a week from this Sunday.  And we'll get details on what's ahead for us as a church during our annual business meeting.  Here are the deets.
 
 
Guys, it's time to sign up (and pay up) for the men's retreat (need a scholarship to attend?  We have them!).  
 
There's info on the all new Redeemer website.  Here are the basics:
 
  
  We're back in the gospel of John this Sunday, looking at what happened when an immoral Samaritan woman became one of the first New Testament evangelists (spoiler alert:  Revival happened!).
 
 And don't forget!  This Sunday is "spring forward" Sunday!
 
  
  
See you in church! 
 
Soli Deo Gloria!
Pastor Bob