Dear Friends,

In June of 2020, Tim Keller announced that he had been diagnosed with pancreatic cancer. He faced the diagnosis with characteristic honesty and resolve. He knew that 80% of the people who receive that diagnosis are dead with a year. He has battled and beaten those odds. But he has also been aware that like all of us, his condition is terminal. That's why when he received the diagnosis, he quoted Psalm 90. "Teach us to number our days."

I remember listening to an interview with Keller in February of 2021 where he talked about his diagnosis and the spiritual benefit it had been for him and for his wife Kathy. He talked about the way it had changed their prayer life. "The Lord has chosen the path for us," Keller said. "We're walking it, and grateful for whatever path He gives us… the way I handle imminent death is by fighting my sin and (cultivating) deeper communion with God." He quoted the hymnwriter John Newton who talked about his need – and the need for all of us – to break free from our "inordinate attachment to the things of this world."

The chemotherapy and immunotherapy Keller has been going through has kept the cancer at bay. But in March, the scans revealed new tumor growth, and Keller went back to the National Cancer Institute in Bethesda MD for additional immunotherapy.

On Saturday, he was released from the hospital. On Sunday, he went back. His son Michael tweeted "A brief health update on my Dad: After being released from the hospital on Saturday, he returned late Sunday night to receive additional care. Please continue to pray for his recovery."

Obviously, that's not what anyone is hoping or praying for.

Tim Keller would be on my personal Mt. Rushmore of contemporary pastors and theologians – the men who have profoundly marked my life. He'd be there with John MacArthur, R.C. Sproul and J.I. Packer – other men who have not always seen eye to eye with him. But I suppose George Washington, Thomas Jefferson, Abraham Lincoln and Teddy Roosevelt didn't always see eye to eye on things either.

God used Tim Keller's book The Prodigal God in my life in 2008, just as Redeemer was beginning, to reveal some of the "older brother" tendencies that were latent in my life. The book helped me grow in my understanding of the gospel.

"Jesus does not divide the world into the moral 'good guys' and the immoral 'bad guys'" Keller wrote. "He shows us that everyone is dedicated to a project of self-salvation, to using God and others in order to get power and control for themselves… If you have not grasped the gospel fully and deeply, you will return to being condescending, condemning, anxious, insecure, joyless, and angry all the time."

My heavily highlighted copy of Keller's book Center Church helped me develop a theological vision for Redeemer. Among other things, Keller pointed out that "it is one thing to have a ministry that is gospel believing and even gospel proclaiming but quite another to have one that is gospel centered… it is possible to hold sound doctrine and yet be marked by dead orthodoxy (a spirit of self-righteousness), imbalanced orthodoxy (overemphasis on some doctrines that obscure the gospel call), or even 'clueless orthodoxy,' which results when doctrines are expounded as in a theology class but aren't brought together to penetrate people's hearts so they experience conviction of sin and the beauty of grace."

I could fill pages with quotes from that book that have shaped my thinking about ministry and about what it means for a church to be gospel centered (which is at the heart of our vision for Redeemer).

I began this year by reading Collin Hansen's excellent biography of Tim Keller. Again, I have pages of highlighted notes from the book, including this observation about discipleship: "The essence of becoming a disciple is, to put it colloquially, becoming like the people we hang out with the most. Just as the single most formative experience in our lives is our membership in a nuclear family, so the main way we grow in grace and holiness is through deep involvement in the family of God. Christian community is more than just a supportive fellowship; it is an alternate society. And it is through this alternate human society that God shapes us into who and what we are . . . The real secret of fruitful and effective mission in the world is the quality of our community."

In the book, Hansen explored Keller's thinking on suffering and death. Keller notes "One of the main teachings of the Bible is that almost no one grows into greatness or finds God without suffering, without pain coming into our lives like smelling salts to wake us up to all sorts of facts about life and our own hearts to which we were blind." And while the gospel can give us insight into the purposes of God in bringing suffering into our lives, it also helps us reframe death. "Christians don't fall asleep when they die," Keller says. "That's when they finally wake up." Keller loves to quote George Herbert who said "Death used to be an executioner, but the gospel made him just a gardener."

In the Prodigal God, Keller wrote "Our future is not an ethereal, impersonal form of consciousness. We will not float through the air, but rather we will eat, embrace, sing, laugh, and dance in the kingdom of God, in degrees of power, glory, and joy that we can't at present imagine." My fervent hope and prayer is that Keller's return trip to the hospital might be a short stay, and that the immunotherapy might once again keep the cancer in check. If that's not the case – if it's time for Tim to finally wake up, to eat, embrace, sing, laugh and dance – I will thank God for the way He used Tim's life and ministry to mark my life and the lives of so many. And I'll rejoice knowing Tim is experiencing a fullness of joy like he has never experienced before.


I listened this week to a remarkable interview with Molly Worthen, a history professor and journalist at the University of North Carolina. She shared the story of her spiritual transformation (including details of how God used Tim Keller in her life). I'd encourage you to listen to the interview. Click here to listen or download.



Last call men. If you're not signed up for our Saturday Men's Breakfast, now is the time. Groceries are being bought. We need to know you're coming.






It's almost time for the Student Summer Fun Days! Big fun ahead!


Click here for more info or to register on line.




Make sure you have June 7 circled on your calendar. Burgers. Inflatables for the kids (of all ages). And instead of the parking lot, we're moving the picnic to our back yard, around the playground. So bring your lawn chairs, bring a friend and bring your appetite for our Parking Lot Picnic.






Ladies, you should have already received a note about the plans for the summer Women's Study. It starts June 1. If you're planning to take part, you'll need to order your own workbook.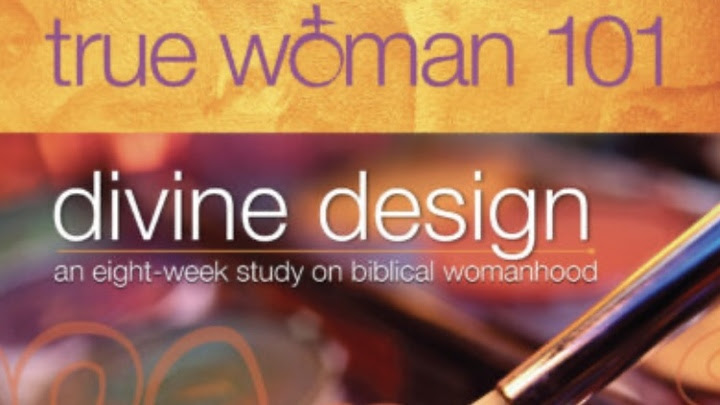 You can get more information and register for the study by clicking here.




The dates are set. Our Backyard Bible Club for Redeemer Kids will happen June 19-23. And it's going to be super fun!


If you'd like to help out, or if you have any questions, let Miss Jen know! Jenglies1@yahoo.com.




Don't forget, this Sunday is the day for the family conference at Immanuel Baptist Church. Afternoon workshops, dinner, and an evening keynote from Dr. Albert Mohler. If you're interested, get the details and register online by clicking here.



Our current series on Virtues and Vices continues Sunday with a look at why envy is listed among the deadly sins. After all, it seems fairly harmless to be a little envious of someone else. So why does the Bible include envy in the same list with drunkenness, orgies and sorcery? Just how deadly is envy, really? We'll see on Sunday.




See you in church.

Soli Deo Gloria!
Pastor Bob