Dear Friends,

Have you ever stopped to think about what you're really praying when you pray "forgive us our debts as we forgive our debtors?"

You might want to pause for a minute and ask yourself if you really want to pray that familiar petition from the Lord's Prayer. When you do, you're asking God to forgive you in the same way that you forgive everyone who has sinned against you.

Augustine called this "the terrible petition." He said if we pray this with unforgiveness in our hearts, we are actually asking God not to forgive us. That's a dangerous thing to pray.

It's clear in the Bible that there is a link between being dispensers of mercy and grace and being recipients of mercy and grace. Jesus begins the Sermon on the Mount by declaring that the merciful are the ones who will be shown mercy (Matthew 5:7), and later He says "if you forgive men when they sin against you, your heavenly Father will also forgive you. But if you do not forgive men their sins, your Father will not forgive your sins" (Matthew 6:14, 15).

James 2:13 says "Judgment without mercy will be shown to anyone who has not been merciful."

Puritan Thomas Watson said "A man can as well go to hell for not forgiving as for not believing." And Spurgeon said, "Unless you have forgiven others, you read your own death-warrant when you repeat the Lord's Prayer."

Forgiveness is a big deal to God. It's clear in scripture that forgiving those who sin against them is not optional. To remain hard hearted, to refuse to extend mercy to those who have wronged you is to say to God "I refuse to do what you have commanded me to do."

God moved heaven and earth to forgive us. He gave His Son as our substitute. Are you really going to say to God "I refuse to forgive?" If we can't forgive someone who has sinned against us, do we really understand what Christ has done for us?

I think many struggle with forgiveness because they don't understand what it is and what it isn't.

Forgiveness does not mean we excuse sin or evil perpetrated against us

It doesn't mean we forget what happened to us. There are some sins against us that we can never forget, right?

Forgiveness does not mean you condone or approve of what happened to you or how you were sinned against.

It doesn't mean we pretend something didn't happen or that it didn't hurt.

And maybe most importantly, forgiveness isn't based on how you feel. It's a choice you make.

Tim Keller makes the point that when we choose to forgive, we are choosing to absorb the offense. We bear the pain. We don't just wave it away. We take it on ourselves.

That's what God did in forgiving us. He took our sins and our sorrows and made them His very own. He bore my burden to Calvary and suffered and died alone.

Ken Sande, in his wonderful book The Peacemaker says that we make four promises to someone when we choose to forgive them.
I promise I will think good thoughts about you and do good for you.I promise I will not bring up this situation and use it against you.I promise I will not talk to others about what you did.I promise I will be friends with you again.
You are never more Christ like than when you are forgiving someone who has sinned against you.

The next time you're using the Lord's Prayer to guide own prayers, make sure to remember that the prayer includes a pledge to God that we will forgive others in the same way He has forgiven us – graciously, freely, completely.

And if you're harboring unforgiveness or bitterness in your heart toward anyone, take seriously the command of scripture: "Be kind to one another, tenderhearted, forgiving each other even as God, for Christ's sake, has forgiven you." Forgiven people forgive people. Don't let unforgiveness linger.



On another note, I read something this week that I wanted to pass along to you. It's an article from Olivia Reingold, writing for The Free Press about parents who are saying no to giving their kids smartphones. I thought it was worth sharing. Here's the link if you're interested.



It's almost June! And that means a week of fun to kick off the summer for our students in the Roots Student Ministry.

The lineup for the week is below. But we've had some of you ask if you and your family could crash any part of this upcoming party – particularly, the Buffalo River float trip on June 2 and the Travelers baseball game right after church on Sunday, June 4.

The answer is "of course you can." Everyone is welcome to join the fun.

If you're interested in any of the activities, or if you have any questions about any of it, send an email to Cole Perkins with your questions. His email address is colechristopherperkins@gmail.com.

Here's everything the students have going on that week.


Click here for more info or to register on line.


We'll all be kicking off summer together on Wednesday night, June 7 at our big Parking Lot Picnic, featuring Pastor Bob's Burgers™. We'll have three inflatables! Face painting! Games! Food! Fun! Bring your own lawn chairs and join us out back around the playground for a great evening together.




The Women's Summer Bible study starts next week! If you're planning to take part, you'll need to order your own workbook.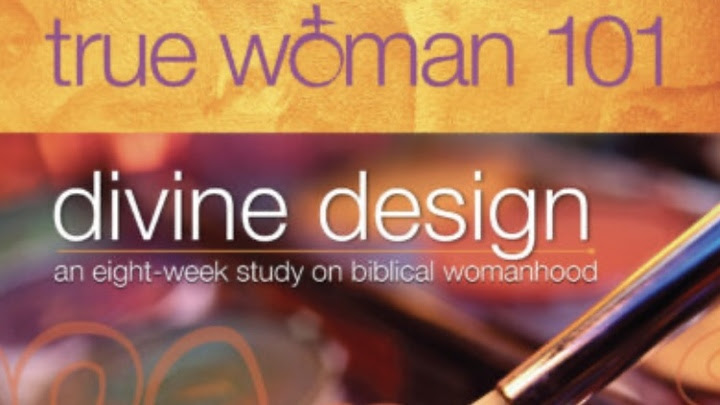 You can get more information and register for the study by clicking here.


Plans are shaping up for our Backyard Bible Club for Redeemer Kids. It takes place June 19-23. And it's going to be super fun!


If you'd like to help out, or if you have any questions, let Miss Jen know! jengiles1@yahoo.com.


Here's a date to add to your calendar. On Saturday, July 29, Crowder is performing at Magic Springs.


Our students are making plans to go. If you'd like to tag along, talk to Cole and let him know. Or click here for details and to register now.


As we shared on Sunday, Clark David Harris is the latest addition to the Harris tribe. If you'd like to provide a meal for the Harris family, you can hop on the meal train by clicking here and signing up.


Heads up. There will be no newsletter next week. The next newsletter will be on June 7.


Here's one way to think about sin: Sin is what happens when we follow our passions and appetites without any regard for God and His purposes. On Sunday, we'll see what the Bible says about the sin of gluttony, and why it's a big enough issue for it to qualify as a "deadly sin."




See you in church.

Soli Deo Gloria!
Pastor Bob