Dear Friends,
 
When you think about gratefulness or giving thanks, what Bible verses come to mind? 
 
With Thanksgiving coming up next week, that's a good question to ponder.  Before you read any further, take a time out here and answer that question out loud. 
 
What verses or passages come to mind?
 
I asked some friends that question years ago, and I imagine their answers and yours are not far apart.
 
Most of them went straight to the Psalms, where over and over again we are told that one way we worship God is by giving thanks.  "Lord, we thank you for…" is a good way to start any prayer.
 
Someone in our group mentioned 1 Thessalonians 5, where the Bible commands us to rejoice always, pray without ceasing, and give thanks in all things.  Not for all things, but in all things.  In whatever circumstance you find yourself, in the midst of hardships and stress, God wants us to focus on our blessings and to be thankful.
 
My friends and I finally settled in on Philippians 4 in our discussion about thanksgiving.  That word – thanksgiving – is right in the middle of verses 6 and 7, where Paul addresses anxiety.
 
"Be anxious for nothing," he says. 
 
Anxiety, according to the dictionary, is a fear or nervousness about things that might happen.  It is an unpleasant state of inner turmoil, often accompanied by nervous behavior.
 
The opposite of anxiety is inner peace.  Wikipedia says that inner peace (or peace of mind) refers to a state of being mentally or spiritually at peace, with enough knowledge and understanding to keep oneself strong in the face of discord or stress. 
 
Don't be anxious, Paul says.  Instead, let the peace of God rule over your heart and mind.  This peace often doesn't make sense in the midst of the trials of life – it passes all understanding. 
 
Where do we find that peace?  Paul says when we begin to experience anxiety, we should pray.  We should take our burdens to God.  Make our requests known to Him.
 
But Paul says if our prayers are going to be effective in combating anxiety, there is a necessary ingredient.  Thanksgiving.
 
"Do not be anxious about anything, but in everything by prayer and supplication with thanksgiving let your requests be made known to God.  And the peace of God, which surpasses all understanding, will guard your hearts and your minds in Christ Jesus"  (Philippians 4:6-7).
 
Giving thanks to God in all things is one way we counsel our own hearts to find peace when we are restless or anxious.  As you stop to consider the many ways in which God is even right now pouring out His blessings on you, and as you thank Him for His mercy, His providence, His kindness, His blessings, His love and His grace in your life, it has a way of putting your current situation in a new light.
 
So next week, as you pause to give thanks to God for who He is and for how He loves you, spend some time actually thinking about the many blessings you have from His hand. 
 
And see if the combination of giving thanks and eating a plate full of food loaded with tryptophan doesn't bring about some peace in your life. 

 
 
 
We had a great night at church tonight, as parents and children feasted and celebrated together what God has been doing in our Awana program.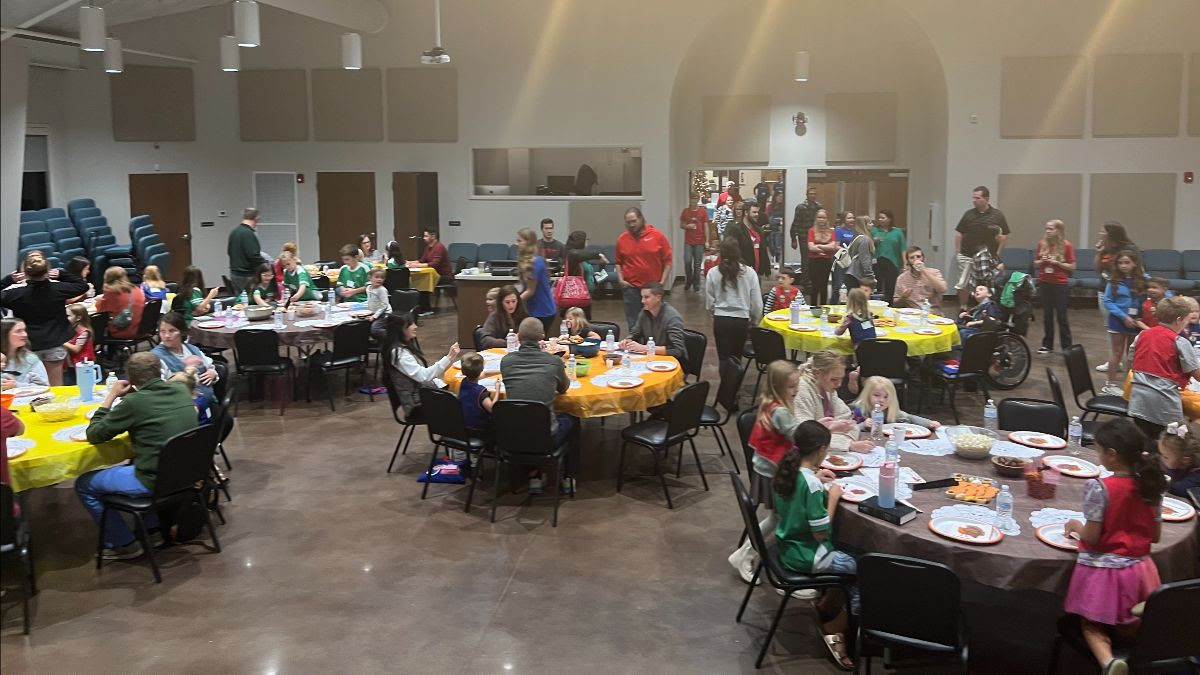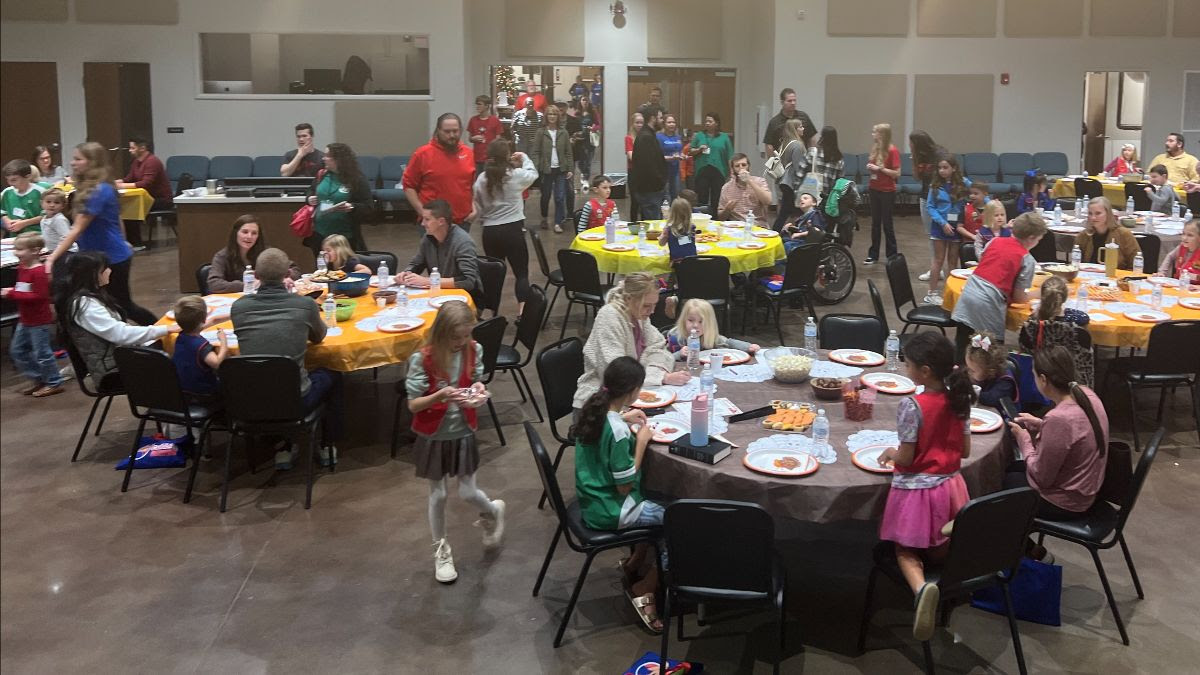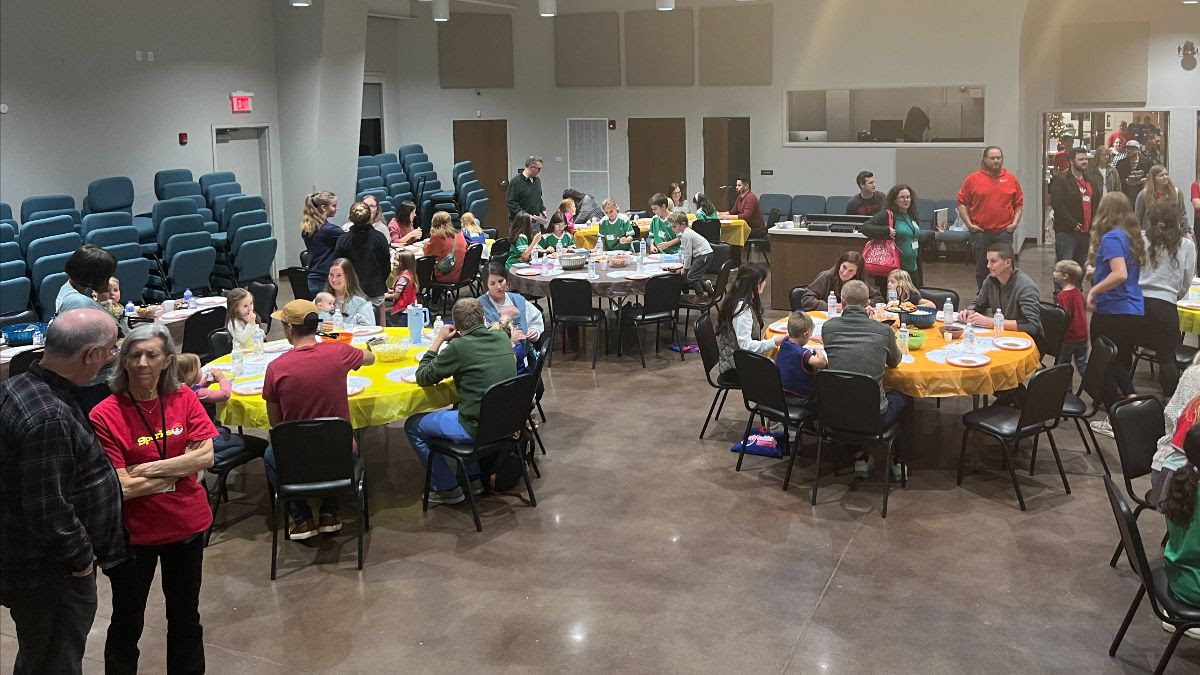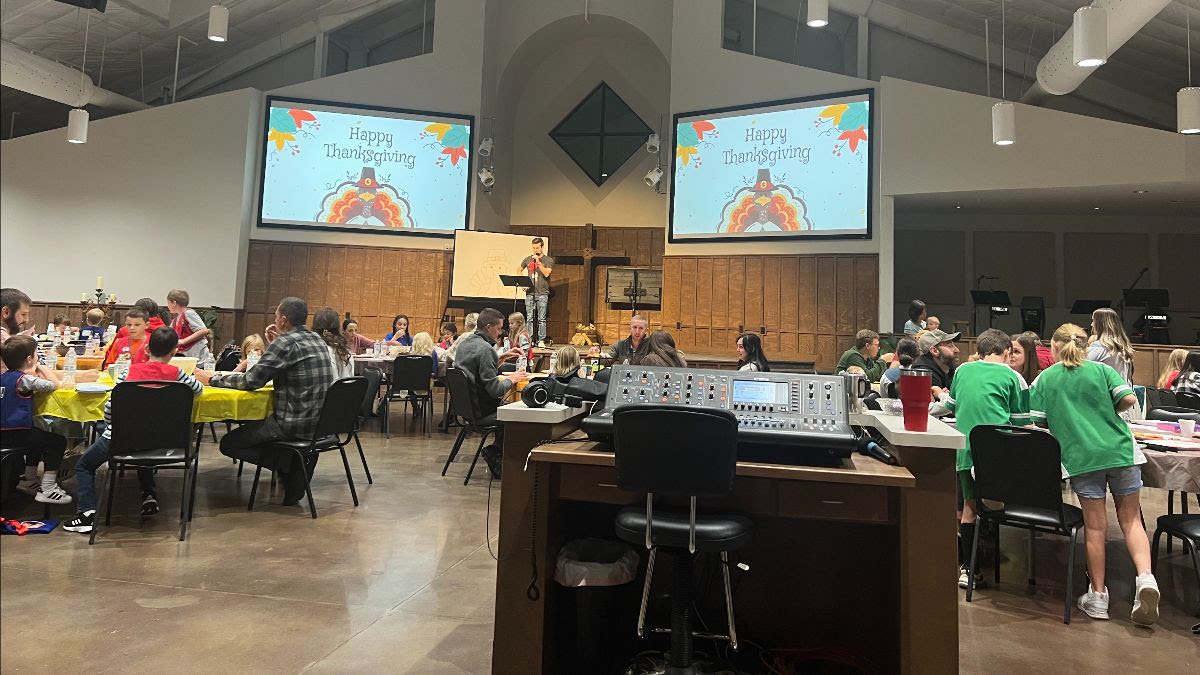 I am so grateful for the many people who have sacrificed to love and serve 50+ children this fall.   Please continue to pray for the Awana ministry to bear much fruit in the hearts and lives of these children.
 

 
 
We still have 30 children at Arbor Christian Academy in the Dominican Republic who need a Christmas present and Christmas card from you.  This Sunday is the last week you can take the name of a child to bless and grab a card you can include with their present.  Thank you for choosing to bless these children!

 


Remember, we need your Christmas card with a note from you to your child turned in by next Sunday, November 26.  And if you haven't given $40 to help cover the cost of the gift, you can bring a check on Sunday or click here to give on line.  There's a drop down box on the website for your gift.  Choose Dominican Republic when you make your donation so we know your child's gift has been accounted for.
 
 


A few early December events to get on your calendar now.
 
First, the next Friday night Game Night for Students is just two weeks away.
 
   
   


 
And men, plan now to attend the First Tuesday men's meeting on December 5.

 
   
   

 

Calling all families with babies, toddlers and elementary aged kids.  It's almost time for our Family Christmas PJ Party (I'm calling it Fam-Jam.  Fam for families.  Jam for jammies).  Here are all the deets.

 
   
 
 

 
We return to our study of the book of Jude this week.  And just in time for Thanksgiving, we'll look at the four characteristics of false teachers that can easily creep into anyone's life – grumbling, discontentedness, boasting and flattery.  So just how much like a false teacher are you?  We'll explore that together this Sunday. 
 
 
 
 

See you in church.
 
Soli Deo Gloria!
Pastor Bob