Dear Friends,

In 1956, Johnny Cash was backstage waiting to perform at a concert in Gladewater, Texas, when he picked up his guitar and started picking out the chords to a new song. These now familiar lyrics began to wrap their way around those chords.
I keep a close watch on this heart of mine,I keep my eyes wide open all the time,I keep the ends out for the tie that binds,Because you're mine, I walk the line. I find it very, very easy to be true,I find myself alone when each day's through,Yes, I'll admit that I'm a fool for you,Because you're mine, I walk the line.
"I was newly married at the time," Cash said, "and I suppose I was laying out my pledge of devotion."

"The song's lyrics," according to Wikipedia, "discuss resisting temptation, being accountable, and remaining faithful to Vivian Liberto during his first marriage." Johnny had met Vivian at a roller skating rink in San Antonio shortly after enlisting in the Air Force. They courted for three weeks before Cash was deployed to West Germany for a three-year tour. Johnny was 19 when they met. Vivian was 17.

The couple exchanged hundreds of letters during Johnny's deployment. A month after he returned and was discharged, they wed in August of 1954. They settled in Memphis where Johnny was a vacuum cleaner salesman by day and an aspiring country music artist in the evenings.

A year after writing and releasing I Walk The Line, Johnny Cash met June Carter backstage at the Grand Ol' Opry. It wasn't long before he no longer found it "very very easy to be true" to Vivian. The couple divorced in 1966, and Johnny and June were married two years later.

Johnny Cash's story is neither unique or surprising. It's one of a long line of illustrations of how temptation leads to sin and how sin brings pain and destruction and death. In this case, it was the death of a marriage and the pain that inevitably follows.

This morning at the Basics Conference in Cleveland, Alistair Begg quoted the lyrics to I Walk The Line in his message from the book of Jude. He made a couple of observations that ring true for any of us.

First, he noted that when we fail to take sin seriously, we are leaving the door of destruction cracked open. When we move from hating our sin to tolerating and managing our sin, we find ourselves in a dangerous place. Sin is like a baby tiger. It can be cute and fun to have around at first, but it's not able to be domesticated, no matter what Joe Exotic may tell you. It will grow. And when it does, it's a killer.

Alistair also noted the danger that comes from walking regularly with the ungodly. Motivational speaker Jim Rohn makes the observation that we are the average of the five people we spend most of our time with. He's simply pointing out what Solomon told his own son in Proverbs 13:20: "Whoever walks with the wise becomes wise, but the companion of fools will suffer harm." Here's how the New Testament puts it: "Do not be deceived: 'Bad company ruins good morals.'" (1 Corinthians 15:33).

There's a third danger that Alistair highlighted for us. Isolation from others can leave us just as vulnerable to temptation and sin as hanging out with the wrong crowd. Paul David Tripp points this out in his seminar Your Walk With God Is A Community Project. The title says it all. By God's design, we grow in grace not on our own, but in community. We need one another. Isolation makes us vulnerable to attack. There is strength and safety in numbers, assuming we're surrounding ourselves with the right people – people who, like us, love God, hate sin and want to follow Jesus.

I wonder how many times in his life Johnny Cash looked back and wished he'd kept a closer watch on his heart. I wonder when he read Proverbs 4, he thought "I should have guarded my heart better."

Of course, there's good news. There was a spiritual turning point in Johnny Cash's life. This week, a film that documents that turning point, Johnny Cash: The Redemption of an American Icon, was released for viewing on demand. It's a reminder that God is in the business of bringing beauty from ashes.

But to the extent we cankeep a close watch on our hearts,learn to see our sin as the destructive force that it is,learn to hate it as God hates it,be careful that we don't surround ourselves with those who are likely to lead us into temptation,and be careful that we don't isolate ourselves and try to do spiritual battle on our own,we will find ourselves with fewer scars.

And while those scars can eventually become trophies of God's grace in our lives, so can a life where, by grace, we learn to keep a close watch on our hearts and avoid the danger zones in the first place.



I don't know why I put it off, but I just signed up for the men's breakfast. It's a week from Saturday. It's free. Are you coming? Click here to let us know.




As I mentioned last week, there's a lot happening at Redeemer this summer. Did you pick up a copy of the Summer Calendar at church? Or did you download it? Get your copy by clicking here, and then get these dates on your own calendar so you don't miss some of the special events we have planned!


Here's a reminder of the summer kick off for our students – our Student Summer Fun Days schedule.


Click here for more info or to register on line.



I know it's been a long time since you were able to sink your teeth into one of Pastor Bob's Gourmet Burgers. Your wait is almost over. Our Parking Lot Picnic is set for June 7.





Ladies, you should have already received a note about the plans for the summer Women's Study. It starts June 1.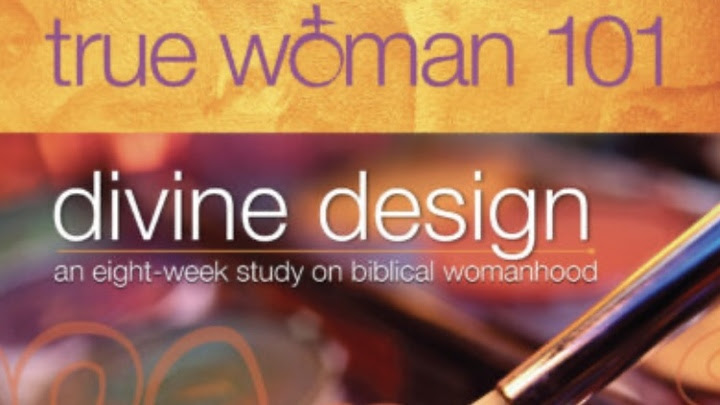 You can get more information and register for the study by clicking here.


The dates are set. Our Backyard Bible Club for Redeemer Kids will happen June 19-23. And it's going to be super fun!


If you'd like to help out, or if you have any questions, let Miss Jen know! Jenglies1@yahoo.com.



We shared recently about the new Redeemer Care Teams we're establishing to help with any specific one time or ongoing needs anyone in our church family might have. To help us more effectively meet those needs, we've created a form you can fill out so we can do our best to help care for one another. You can pick up a copy of the form at church or download it by clicking here.



Our friends at Immanuel Baptist Church contacted us recently to let us know about a family conference they have planned for a week from this Sunday. There are afternoon workshops, a dinner together, and an evening keynote from Dr. Albert Mohler, the President of The Southern Baptist Theological Seminary in Louisville, KY. If you're interested, get the details and register online by clicking here.



Parents or grandparents – we're hosting at Redeemer a weeklong event July 17-21 that you will want to share with a Middle School or Senior High student you know. It's the Anchored Apologetics Conference, led by the Director of Downline Ministries in Little Rock, Dr. Danny Hinton.

The cost for the weeklong event is $150 per student. But here's good news for our students – because we're hosting the event, our students can participate for free. FREE.

Click here to find out more and to register. If you have any questions about the event, contact Danny Hinton directly: hintondaniel100@gmail.com.



Here is our regular monthly update on our monthly giving and expenses in April:

April giving: $35,819
April operating expenses: $35,095

Mortgage Principal Paid in April: $3,956
Total Remaining Mortgage Debt: 1,270,925

Year to date giving: $123,468
Year to date operating expenses: $141,089


Cash on hand: $160,036

As always, we are grateful for your generous giving and your support of our church. You can give easily online by clicking here. Or save the church the bank service charges and give by putting a check in the giving box on Sunday or mailing your check to P.O. Box 26677, Little Rock, AR 72221.

If you have any questions about our finances, please reach out to me or to Tim Friesen.



Sunday is Mother's Day. During our service, we'll be joining together with parents who are dedicating children to the Lord. And we'll begin a new sermon series this week as well.

If you've heard about what are known as the Seven Deadly Sins, it's probably either because of the Desert Fathers or Brad Pitt and Morgan Freeman. This week, we'll begin a series that looks at what the church has identified as cardinal or capital sins and the corresponding biblical virtues that we need to cultivate as we seek follow the biblical injunction to "put to death that which is earthly in you" (Colossians 3:5). We'll start this Sunday by looking at the sin of anger and how we guard our hearts against this sin that Jesus says one of the most destructive sins.




See you in church.

Soli Deo Gloria!
Pastor Bob